Air & Ground Programs
An outstanding example of success in this endeavor is our family of unrivaled air and ground transport programs—REACH, Cal-Ore Life Flight, CALSTAR, Oceanside Fire, and Sierra Lifeflight. Together, our programs significantly increase the number of critical care patients served.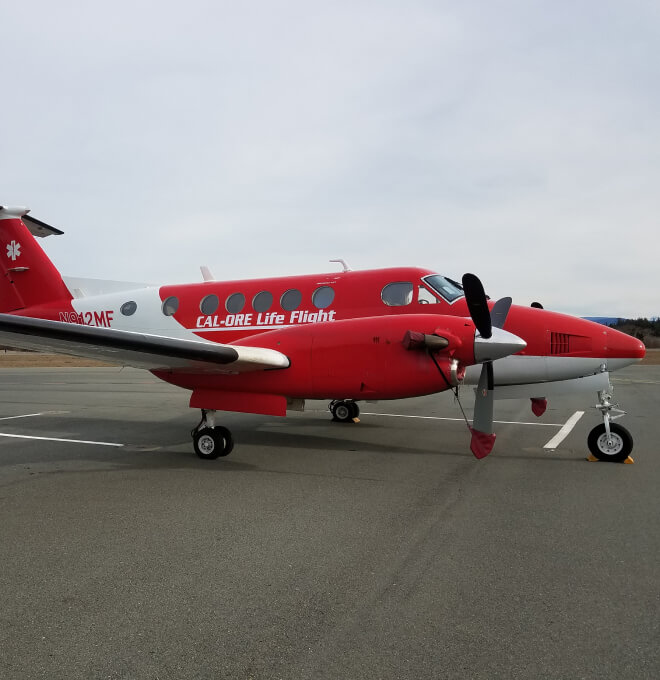 CAL-Ore Life Flight
Started in 1998, Cal-Ore Life Flight, an award-winning leader in medical transportation, provides safe, caring and dependable ground and air transportation medical emergencies—24 hours a day, seven days a week. Our aircraft transport patients to destinations throughout California, Oregon and other bordering states as authorized by the sending physician. ALS ambulances respond to more than three thousand 911 calls annually.
With air ambulance bases in Crescent City, Eureka, and Arcata, California; and ground ambulance bases in Brookings and Gold Beach, Oregon, Cal-Ore Life Flight serves the isolated North Coast of California in a manner that only a local program can. They focus on building relationships with hospital and pre-hospital providers and embedding themselves into the communities they serve.
Contact Info
Joe Gregorio, Director of Service Delivery
Joe.Gregorio@Cal-Ore.com
541.661.2083
311 Cove Road
Brookings, OR 97415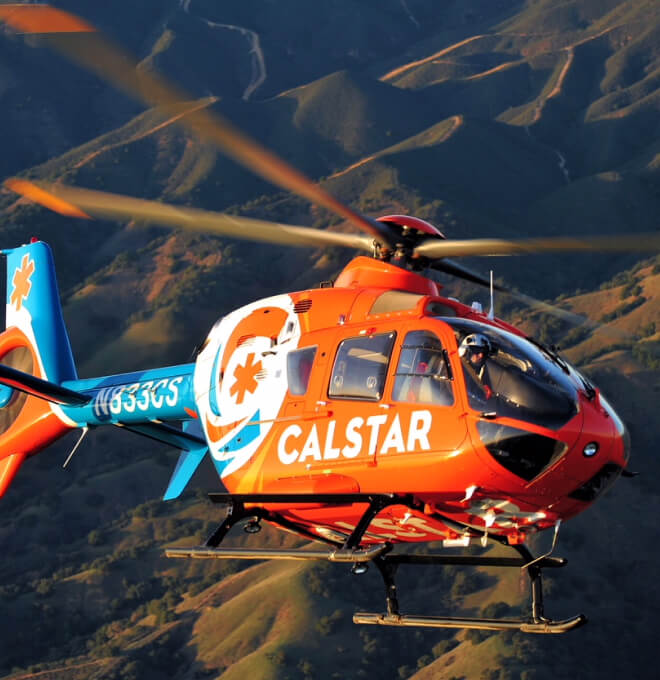 CALSTAR Air Medical Services
Since its founding in 1983 as the very first consortium air rescue program in the United States, CALSTAR has provided life-saving air medical transport to speed rehabilitation and improve outcomes for victims of critical illness or injury. In 2016, CALSTAR Air Medical Services joined REACH Medical Holdings, LLC, which combines the transport programs of CALSTAR, REACH Air Medical Services, Cal-Ore Life Flight, and Sierra Lifeflight. Together, these award-winning flight programs operate more than 50 bases in seven states.
Today, CALSTAR continues to play a vital role in supporting California's emergency medical services infrastructure, providing vital critical care to regions that include both densely populated urban communities and vast stretches of wilderness.
Contact Info
info@CALSTAR.org
916.921.4000
4933 Bailey Loop
McClellan, CA 95652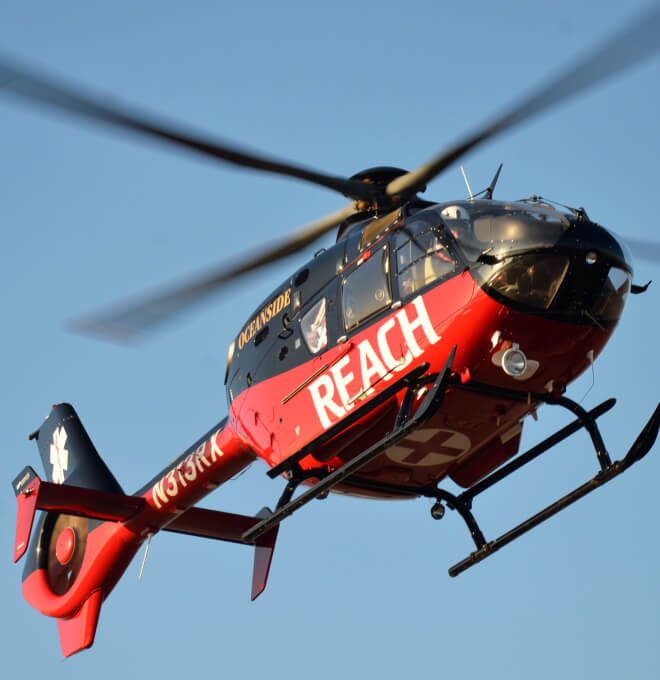 Oceanside Fire
Oceanside Fire Department is focused on the preservation of life, property and the environment. This is accomplished by providing highly trained emergency service personnel using the most modern equipment, specialized prevention and training officers, and a dedicated administrative support staff. The Oceanside Fire Department's eight firehouses provide a presence in every neighborhood throughout the 41 square miles of the City of Oceanside.
In 2013 REACH expanded operations in Southern California with the opening of the REACH Oceanside base. This 24/7 emergency medical helicopter service is a partnership with the City of Oceanside Fire Department, serving residents of San Diego County and beyond.
Contact Info.
Tyler Meick, Program Manager
Tyler.Meick@REACHAir.com
310.406.5763
110 Jones Road
Oceanside, CA 92058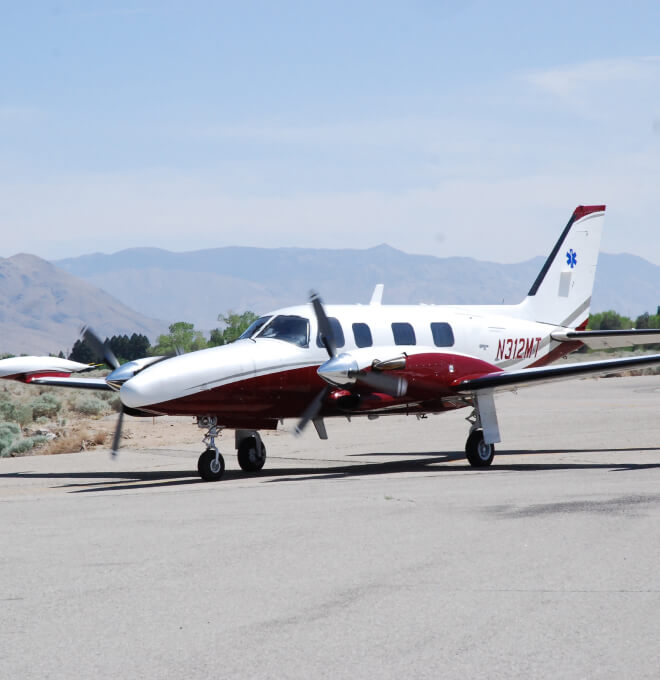 Sierra Lifeflight
Since 1993, Sierra Lifeflight has been providing safe air medical transports to California's Inyo and Mono counties from their base located in Bishop. On duty 24/7, Sierra Lifeflight's team of dedicated and experienced pilots, flight nurses and flight paramedics are ready to go at a moment's notice. Patients are transported aboard medically equipped planes and receive an ICU level of care throughout their flight.
On most transports, the Sierra Lifeflight crew will care for a patient from the time they depart their hospital room until they arrive at the receiving facility. However, in some cases, hospitals will send a team of neonatal or pediatric clinicians to tend to their patient while Sierra Lifeflight manages the flight operations.
Contact Info
Mike Patterson, Regional Director of Program Operations Mike.Patterson@REACHAir.com
760.784.1520
770 Airport Road
Bishop, CA 93514